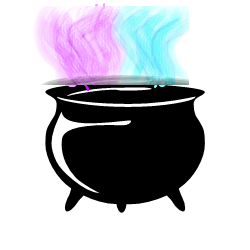 What is a Spreadsheet Consultant? I often wonder myself, despite it being the title I have given myself to explain half of my job (the other half is teaching Excel and PowerPoint – which is fairly self-explanatory!).
I think a Spreadsheet Consultant is a cross between a Financial Controller, Reporting Expert and an Excel Data Geek. Recent projects support this cauldron of work (now the icon makes sense?).
Financial Controller: Management Buyout scenario planning, cross checking payroll values across two systems for errors, management accounts set up for a new nursery and a cashflow forecasts for an entrepreneur looking to set up a new venture
Reporting Expert: Sales reporting for a pharmaceutical firm, time management reporting for a PR firm and taxi driver journey analysis for a local cab firm
Excel Data Geek: Macro building to streamline a repetitive hourly task, data validation set up to ensure consistency across a clients new products and conditional formatting to check for duplicates and errors in referential data
Some might decide to call themselves a Consultant rather than a Spreadsheet consultant, but I think that adding the word spreadsheet means that people can easily link the specific issue they have to someone who can hopefully fix it.
How did I become a spreadsheet consultant? I worked as a financial controller for eleven years and during that time worked in multiple teams and performed countless roles, most importantly I gained lots and lots of experience with bad data, data with blanks, data with inconsistencies, systems which had not been set up correctly, or systems so prehistoric that they didn't work for the current scenarios. I also learned how good systems could be if built correctly, I underestimated how good the systems were until I started to be a consultant, "export to excel" functionality was a given, drilling down to find what transactions made up a balance was taken for granted and IT support that supported systems was expected.
However, the bad data and the unpredictable systems make each project so interesting and even more of an accomplishment when the work gets done.
If you have a piece of work that could add to my cauldron – please get in touch.